Impress-LKB has become the official distributor of Wacker in Ukraine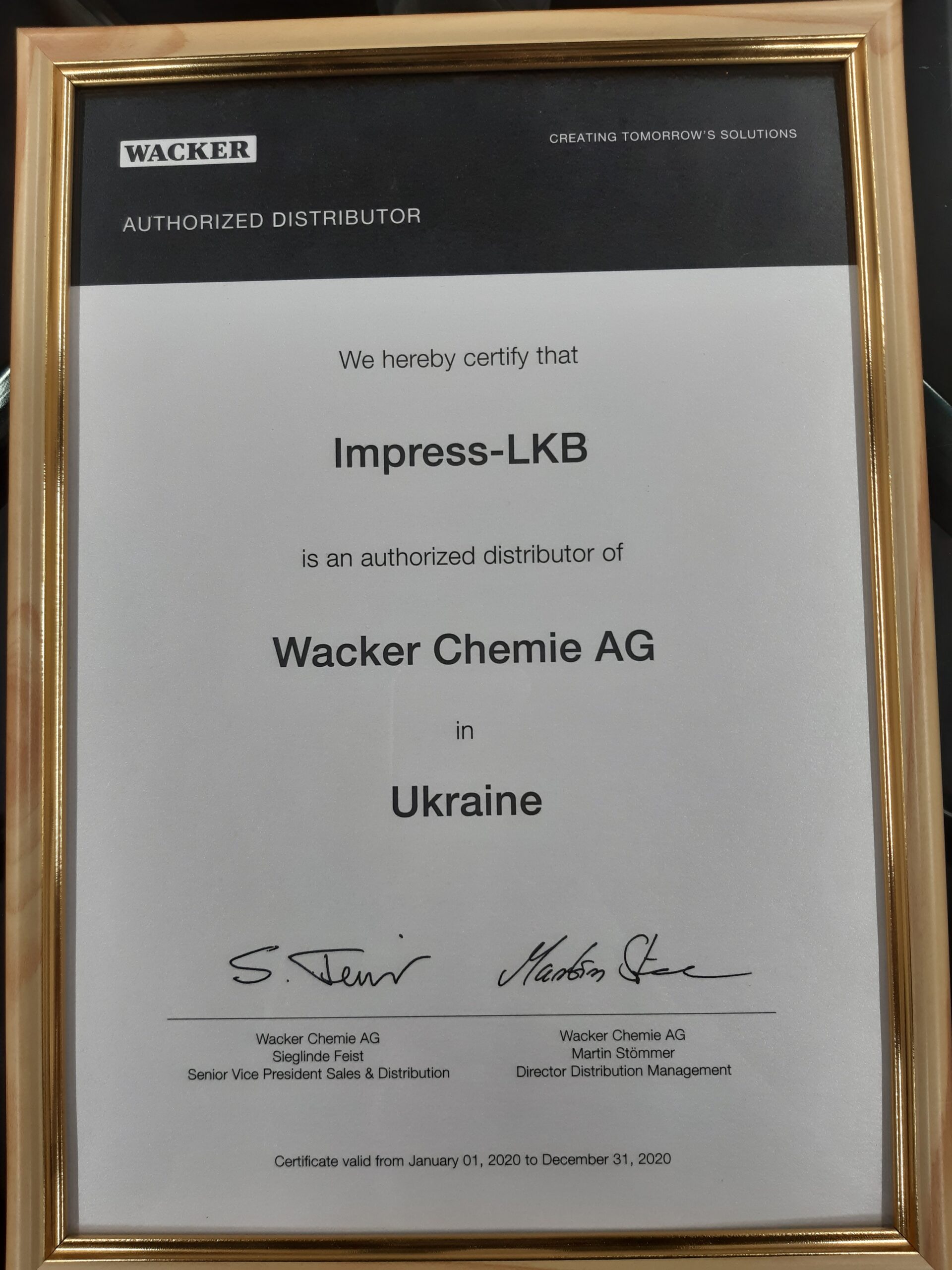 01.10.2020
Dear Friends!
We are glad to announce that Impress-LKB has become the official distributor of Wacker in Ukraine!
Impress-LKB offers HDK® pyrogenic silica for use in cosmetics, pharmaceutical, food and paint industries, as well as Geniosil® hybrid polymers for the production of innovative adhesives and sealants.
For more information, please contact the account managers of IMPRESS-LKB.